Source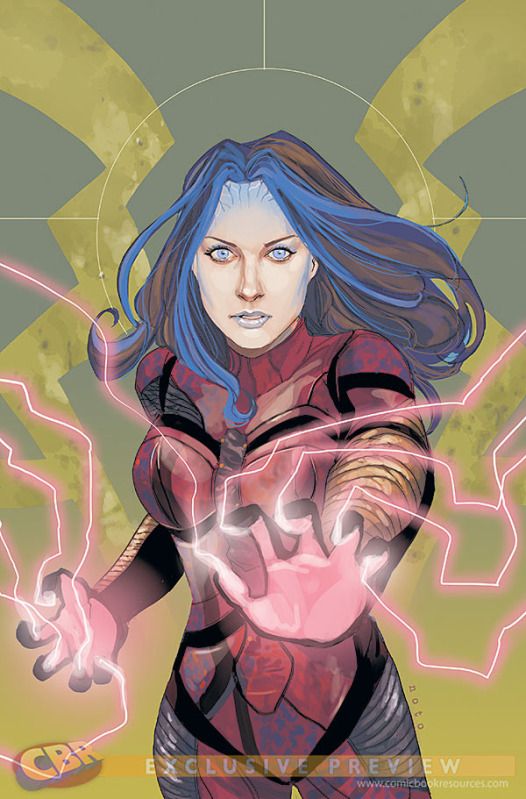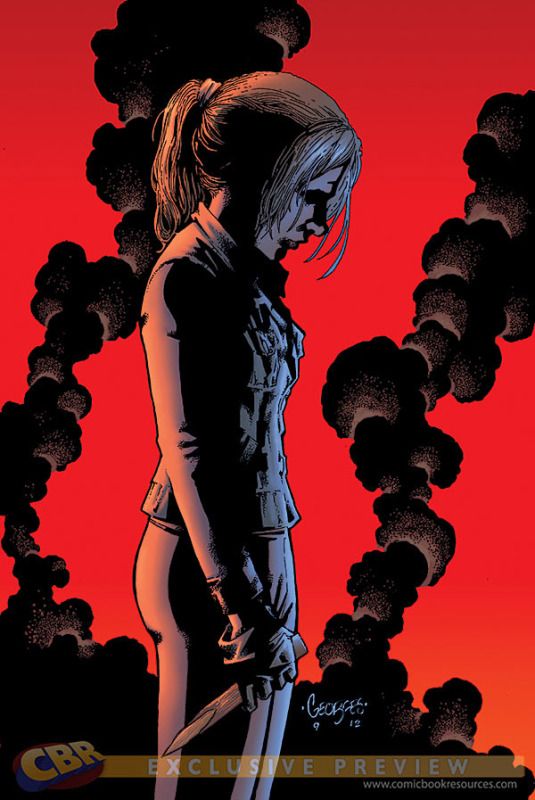 BUFFY THE VAMPIRE SLAYER SEASON 9 #19
Andrew Chambliss (W), Georges Jeanty (P/Variant cover), Dexter Vines (I), Michelle Madsen (C), and Phil Noto (Cover)
On sale Mar 13
FC, 32 pages
$2.99
Ongoing
The Siphon is loose and gathering power after a brutal brawl with Buffy, Illyria, and Koh. But there are bigger things. More important things. Real terror greets Buffy as soon as she returns to San Francisco, where friends and family await her with troubling news.
• Executive produced by Joss Whedon!
• Season 9 continues!

BUFFY THE VAMPIRE SLAYER SEASON 9 VOLUME 3: GUARDED TP
Andrew Chambliss (W), Jane Espenson (W), Drew Z. Greenberg (W), Georges Jeanty (P), Karl Moline (P), Ben Dewey (P), Nathan Massengill (I), Andy Owens (I), Dexter Vines (I), Michelle Madsen (C), and Jo Chen (Cover)
On sale May 1
FC, 136 pages
$17.99
TP, 7" x 10"
In a bold move to give disenfranchised Slayers a meaningful societal role (with pay), Kennedy recruits Buffy to act as bodyguard for high-profile clientele. But unlike the other recruits, Buffy struggles to abandon her Slaying instincts and looks for demony threats where none lie (much to Kennedy's dismay). So it's only natural that her first job is to protect a tech mogul who just so happens to be running from demon assassins! Collects Buffy Season 9 #11–#15.
• Executive produced by Joss Whedon!
• Introduces Billy the vampire slayer!
• Guest writers Jane Espenson and Drew Greenberg!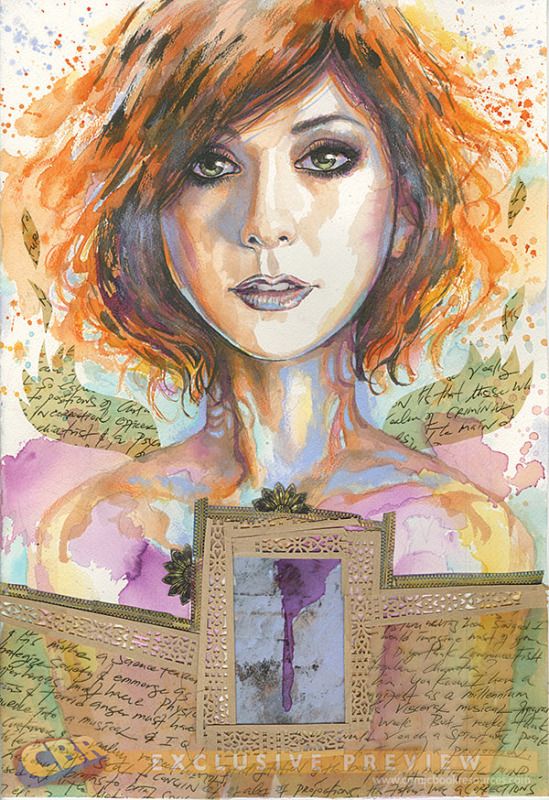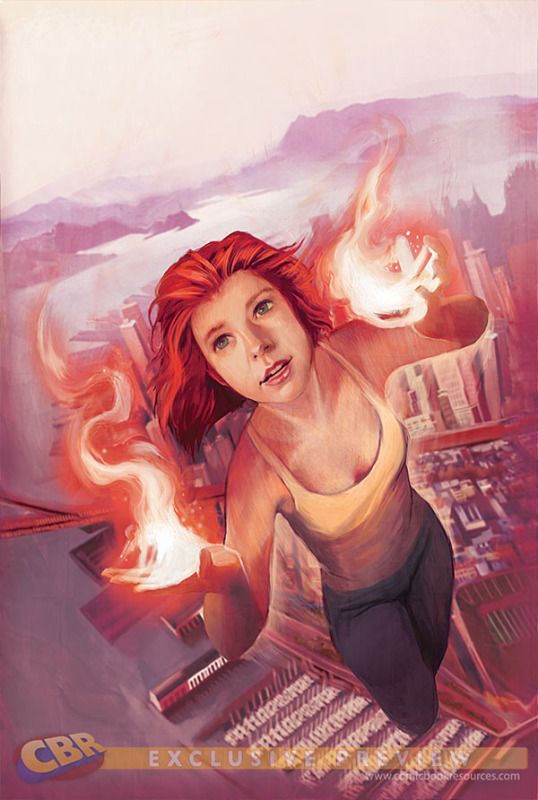 BUFFY THE VAMPIRE SLAYER: WILLOW—WONDERLAND #5 (of 5)
(W), Jeff Parker (W), Brian Ching (P), Jason Gorder (I), Michelle Madsen (C), David Mack (Cover), and Megan Lara (Variant cover)
On sale Mar 6
FC, 32 pages
$2.99
Miniseries
Willow's search for magic has led her to some strange worlds with mysterious creatures, fantastical spells, lost love, and new friends (as well as enemies). As her journey speeds toward its end, Willow lands within a rather morbid landscape where the greatest evil she'll have to confront is herself if she's ever to make it home again.
• Buffy Season 9 continues with Willow's story!